BP 39: Good piece and war!
Even Tolstoy may've approved - he wasn't dyslexic but he could tell a good story.
Preview: Black Panther #39
http://www.marvel.com/news/comicstories.4353.Preview~colon~_Black_Panther_%2339
s
p
o
i
l
e
r
s
Good issue! Reminded me for some reason of the good movie:
Zulu, with the nations roles reversed.
http://www.imdb.com/title/tt0058777/
Granted, there are seems logic flaws based on what we know of the MU and SI. But there was good moves/counter-moves (like when Kirk first encountered the Romulans in that good episode of Star Trek)...
-evocative art and very good images that really suited the grunt war theme.
-wonderful POV of the Skrull Captain though very disappointing he was unnamed which is a shame because he has distinguished himself here, plus why not give this detail since Marvel just put out a tempting issue of SKRULLS identified anyways.
http://www.marvel.com/catalog/?id=9114
-that was quite a greeting card Panther played! He speaks their language, good. ('Well' is the proper word but there's a theme going here.
)
-good ole W'Kabi.
-a Bic lighter??!! Well, it IS more advanced than a stick torch.
-the splash page worked out good as repeated shocking welcome for the skrulls but might've worked better - can't believe'm sayin' this but with turning the book as a sideways splash. Also just having them filing out the one big obvious door seems a little less dramatic than maybe just being there - maybe popped up out of ground or thru open secret doors along wall.
-Panther's face mask over his face mask
must
be an interesting added defense (over vibranium/metal armor worn last issue - okay that was said with a little sarcasm)
-maybe best battle-in-progress layouts seen in SI so far; plus, a powerful double splash and powerful mid-battle kiss!
-the Romulan-like Captain is not done yet as evidenced by the subtle yet effective cliffhanger.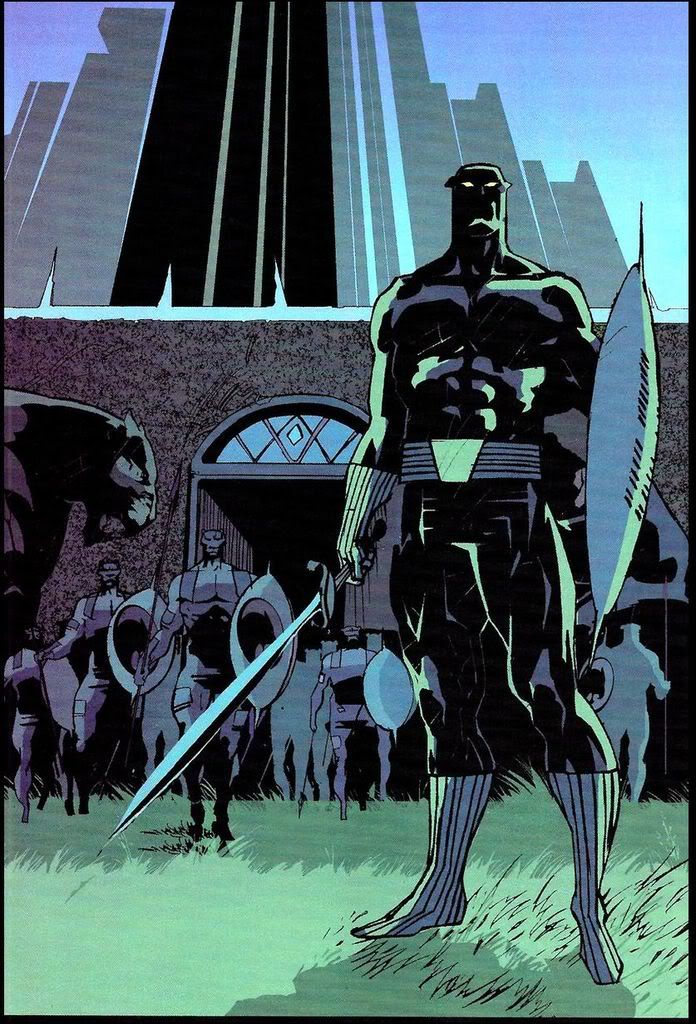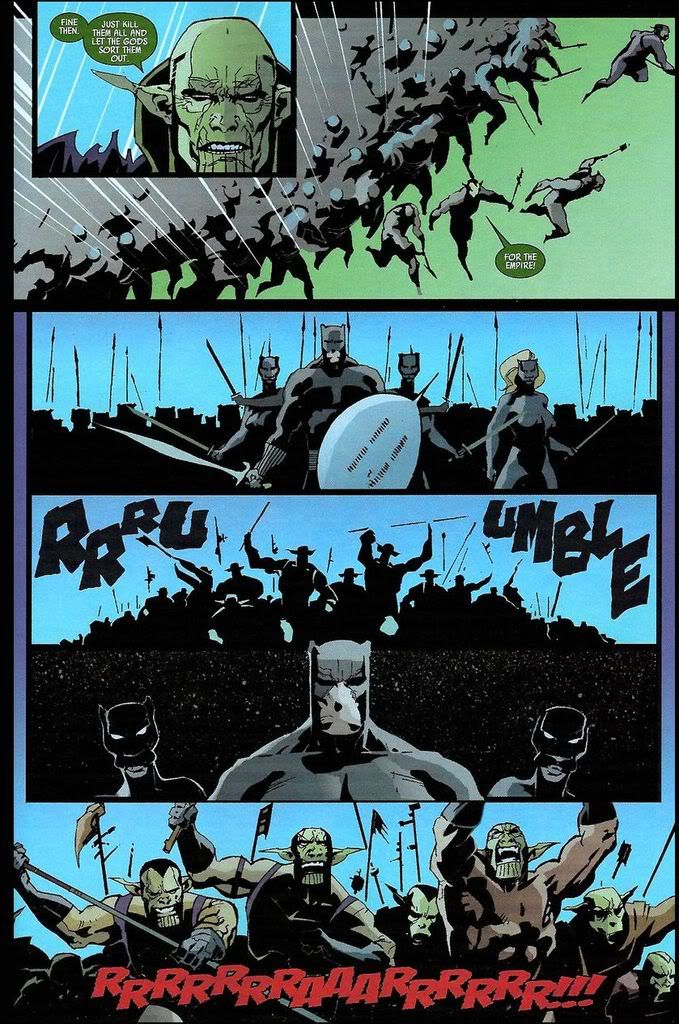 Putting the sides on an equal playing field was a bit forced and flawed but works well for the story if you look past that...
Buuuut still:
Why arent all the shapeshifters shifting shapes during SI fights?

Why isn't Monica helping? She can't still be busy chasing the monkey!

Why didn't Wakanda automatically communicate internationally while they could? There's closed door societies then there's closed mind societies. Panther should be more globally aware here. The reader's are unfortunately delayed in learning of Cannibal and Brother Skrudoo too.

Why does everyone wear panther duds for this fight but never previously? Made it's pride thing (pun intended).

WHY DOES STORM wear panther duds for this fight? Sure, it's strategy but just surprised she agreed to that part of the plan - no telepathic contact for X-help it seems is surprising too.

Why only ONE superskrullsoldiers? And BTW with all the early overwhelming odds for a skrull victory, these superskrullsoldiers have proven momumentally pathetic when it comes to killing superhumans.

Why not share the unrevealed method of detecting skrulls with the readers, if not the rest of the human race. It was a verrrry hard fact to swallow for the SI set up. Now ALL OF A SUDDEN (it seems odd) they can detect skrulls, Reed solves the problem to detect skrulls, Savage Land venom can detect skrulls, 3D-man's visor can detect skrulls, Darwin can detect skrulls, Captain Marvel II awareness seemingly can detect skrulls... etc?








---