>
> I scanned these from the lastest edition of Preview at the comic shop. I think this is the first I've seen that Doom may have something to do with T'Challa's fate. I wonder if this story will stir up as much discussion as the last time Hudlin used Doom in BP.
>
>
>
>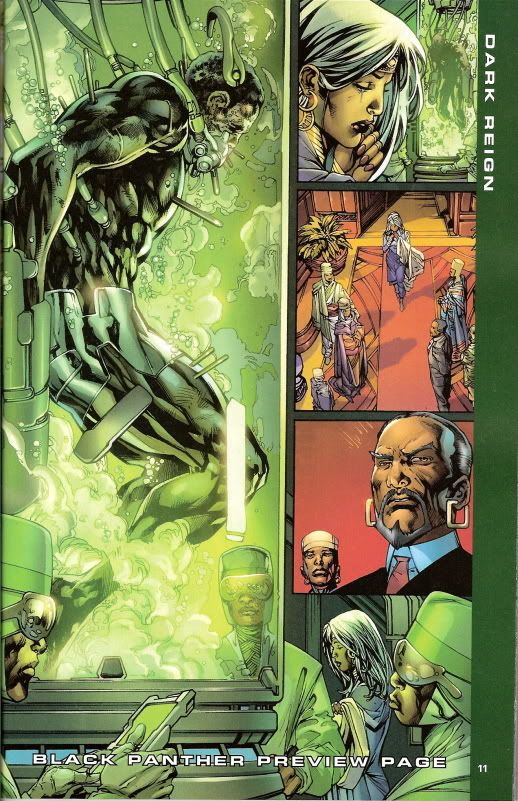 >
>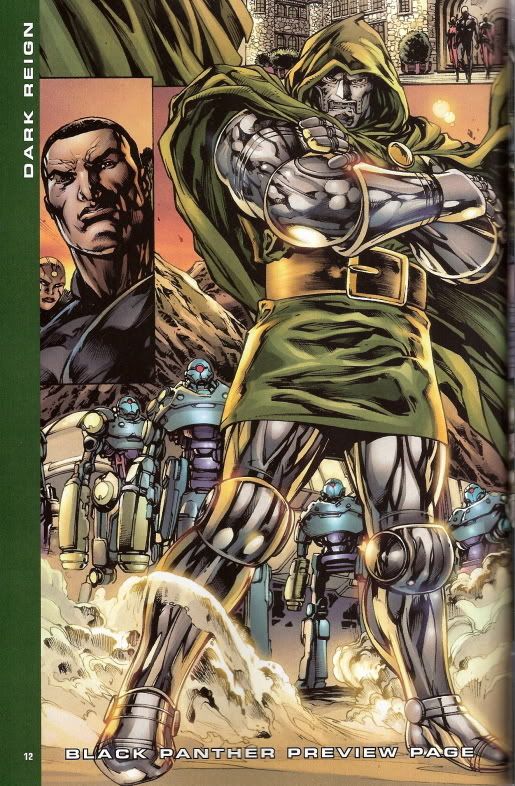 >
>
>
>
>
Well it looks like BP got his ass handed to him. regardless of whether Doom did it or not its gonna be interesting to see storm take the BP mantle. I mean she seriously doesn't have any of BP's powers so why would she even bother doing all that stealthy Black Panther manoeuvring when her status as a powerhouse speaks for itself. She's a good
... well maybe she's not the greatest leader in the world but she's grown alot in her comics with the X-Men and I see her pullin out some wild kickass moves while she takes the thrown on her husbands behalf.