Previous Post
Captain America - Sam Wilson 020
The esoteric morality play on Civil Liberties continues. And it looks like it may have ended for Elvin. Social violence and legal injustices to be read but none of the fun superhero escapism kind. Harry Hauser pontificates about it (more facetime for Americops). Gideon Wilson pontificates about it (hey, that's JIM Wilson's dad!). Rage pontificates about it (before nameless Z-block inmates dogpile him to death). Sam continues to question and overanalyze his SJW skills [unlike his Avengers Leadership presentation] and understandably loses it when Claire Temple delivers the bad news. Next issue cover suggests
https://twitter.com/hashtag/givebacktheshield?lang=en
may happen sooner than later.
The art was NOT ..err.. all the rage but it is servicable enough - and those last 3 pages are positively poignantly penned.
Was never his biggest fan but - poor Rage suffers being chosen for the plot device role.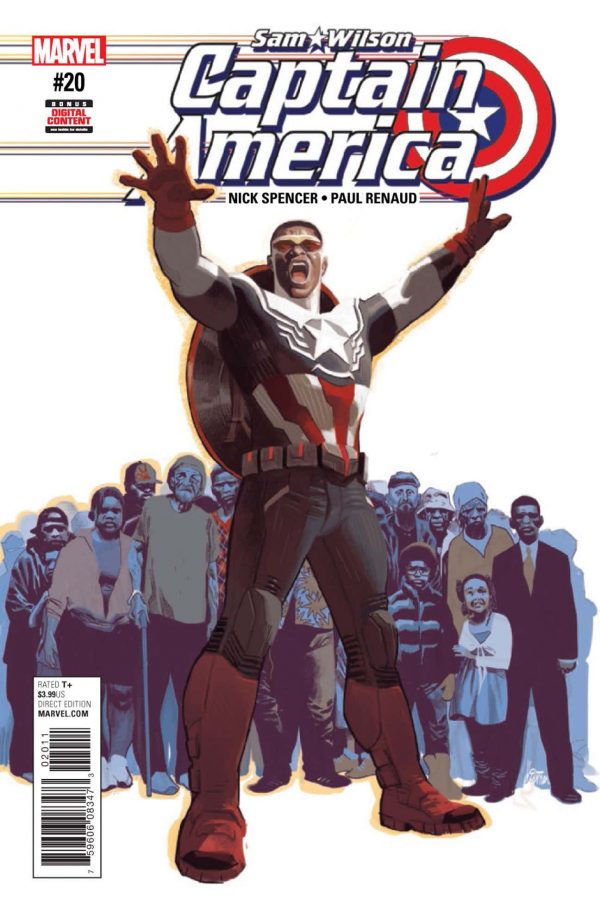 ---
Classic flashback...
Support Cancer Research. Support Alzheimer Research.
So, let me get this straight. A guy with super strength, speed, and whose skin is at least knife proof got beat to death by a bunch of common criminals? Obviously the sack of @#$% writer never saw "Hancock". Nor did he ever read Phillip Wylie's "Gladiator" which so graphically describes a man with a similar power set to Rage slaughtering Germans in WW1 by charging thru the trenches and just grapping and ripping or grabbing and squeezing. Limbs and pulped tissue flies everywhere. So, anyone care to explain?