Previous Post
Captain America 699
If only Cap would've ended the Secret Empire as quickly and easily as the Babbington Empire. One can dream...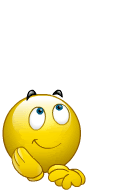 Cap's victory in this alternate future reality of 2025 is just the end of a super-simplified Super-Soldier story-telling. Even the antagonist proves to be nothing special again. The action and heroics were solid enough and interpretation of Hulk and Thing surviving the atomic holocaust were believable enough. Overall, not bad, not boring but still quite bland. Next issue is the "King Cap" tease - but will it be refreshing or different enough than when Rogers was "Top Cop" of the USA? To be honest, Liang doesn't seem like that special a guest star for a #700 Anniversary ish. We'll see, maybe her coronation and more Ben and Banner will help.
The reader friendly cover blurb makes the misleading grabber cover fun enough.
https://comicstore.marvel.com/Captain-America-2017-699/digital-comic/47473
---
Support Cancer Research and Alzheimer Research.
I actually found it (like all of Waid's current run) incredibly boring.
It felt more like a summary of a story. No drama, no character work, no struggle to win. No thrills, spills, or chills.
Everyone keeps talking about it being "too political" but care far less about that than it being do dull to read.