Quote:

DC works at different power levels.
That's a common statement, but it's baseless on reflecting on everything post-Crisis. Silver Age Superman and Superboy worked at different power levels and when we discuss them on this board, we always clarify that we are talking about Silver Age versions. Crisis on Infinite Earths happened over 30 years ago now, and the vast majority of the time here, we talk about post-Crisis DC characters, and every time they've interacted with Marvel characters in a crossover, their power levels are pretty comparable.
Quote:

Although it can maybe be argued that Thor has top feats and wins comparable to Superman (but in no way superior) it is simply the case that his lower range in strength and power is simply below Superman's.

Thor was challenged by Hyde and Cobra, taken away his hammer by a hydraulic machine, had to struggle against types like El Toro Rocho, almost lost to Mongoose, struggled with Spiderman (ok, it was Masterson but still) and so on.

Superman has never had such low level fights (the only exception may be Superboy against Karate Kid which everybody agrees was and is nonsense) and only showed 'real' weaknesses such as against Kryptonite and, to some extent, magic.
So Superman has never had such low level fights? Hmmm. Superman has been ko'd by 14-year old kid with telekinesis. Superman has lost to a whip developed by Cadmus. Superman has been one-shot ko'd by Dr. Light. Superman's been ko'd by a gas station explosion. We discussed two fights in this thread in which Firelord and Juggernaut were basically unaffected by similar explosions. Superman just struggled with Deathstroke over an entire issue. Superman has struggled against Batman for 30 years. Superman's most persistent arch villain is Lex Luthor who doesn't even have super powers.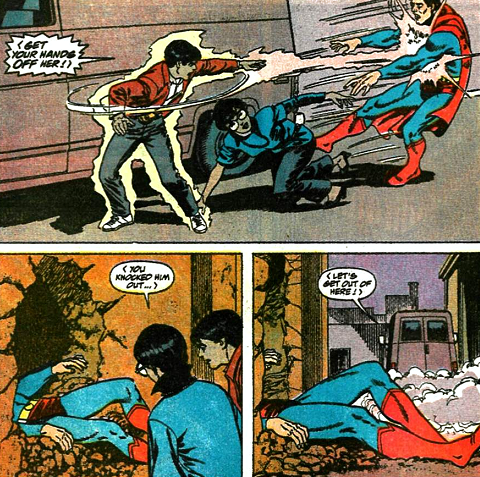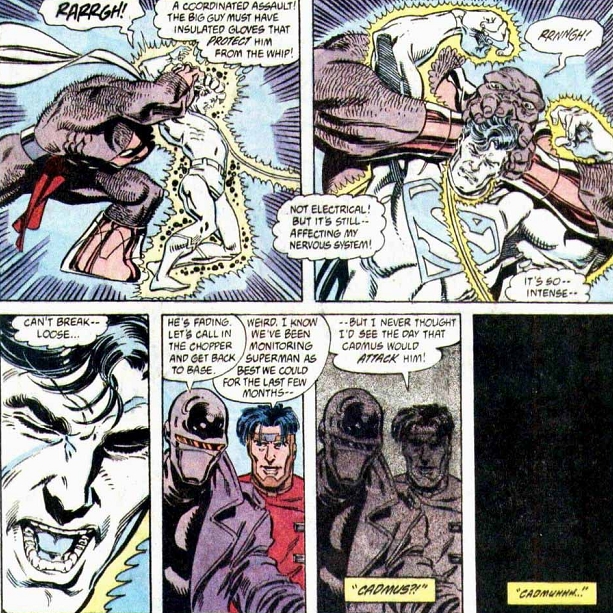 Quote:

Also, some of the assumptions in the ongoing arguments in this thread at odd, e.g. why would Superman be weaker than Durok?
Because Durok was beating both Thor and Silver Surfer and broke the Surfer's board with his bare hands. Superman barely edged Thor alone.
Quote:

Superman has always been written on higher levels than the Marvel characters and even in the new films the actors have said the same about the film versions.
The film versions are not relevant to this discussion, but your assertion is only an assertion with no proof. I've already brought this up. Can Superman using only his own power cause Galactus to flee? Can Superman using only his own power beat Ego the Living Planet, who has beaten Galactus before? Can Superman beat Mephisto in Mephisto's own realm 3 different times? Can Superman beat Adam Warlock with the Soul Gem and the Silver Surfer at the same time? So has Superman really always been written on a higher level? Thor and Superman both have low showings and high showings. I'd say Thor's highest combat showings are higher than Superman's.
Quote:

If anything, it is bad writing then Thor could actually come up with the resistance that he did when he fought Superman in the cross-over.
Then all you're doing is saying the comics count only when they support your point of view and don't when they don't support your point of view.