Quote:

...to say that three favorable appearances suggests that Superman will "always" be showed as superior against Thor, especially since both Jurgens and Buseik are Superman advocates and were given carte blanche to publish their views as such. If a pro-Thor writer were given similar liberties, I wonder if you would argue to the veracity of the published stories as many others are doing now. Sadly, you are probably right, but not for the reasons you think. As DC's flagship character (IMO more so than Batman), I doubt that we will ever see Superman lose another battle to any Marvel character, even one whose power set exploits one of Superman's known weaknesses.
Three favorable appearances between three different writers? Yes, that's too much of a proof in Superman's favor.
And not exactly in comparison to Superman only. Thor struggled against Kalibak and needed J'onn to help him to defeat him.
imgur.com
" />
imgur.com
" />
imgur.com
" />
imgur.com
" />
imgur.com
" />
In fact Kalibak shrugged off a sucker attack from Mjolnir to the back of the head and manhandled Thor just a page later.
Superman though?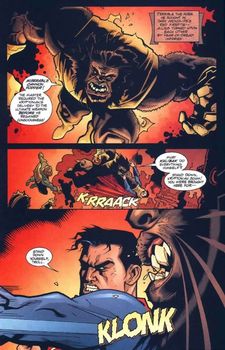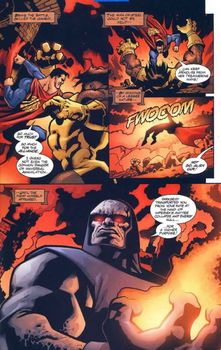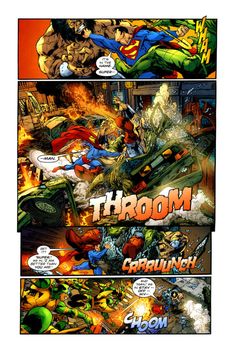 Not even a contest.