Quote:

That's incorrect. Vision was demonstrably more powerful than Iron Man for many, many years. At maximum density Vision was stronger and more durable. His thermoscopic beams were more effective against heavy hitters than Tony's repulsors. Of course those comparisons were made in the team book. In his own, Tony could often dial it up to 11, like when he punched out Hulk. Even then, Vision took out a Graviton that Thor couldn't match.
Nope you are incorrect. Iron,man when maxing out the suit has always been stronger than vision at maximum density. Marvel backs this up by placing Ironman at the top tier "super heavy weight" :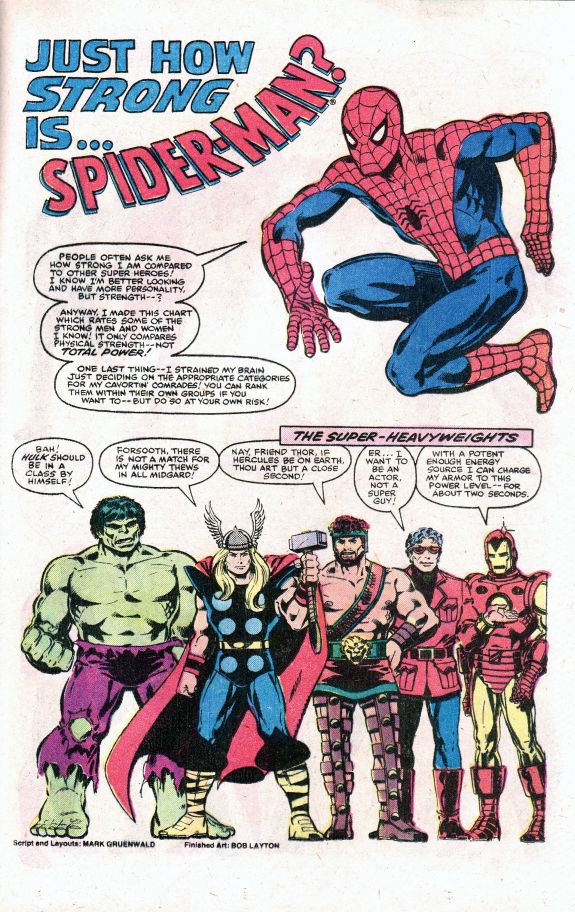 and vision a tier below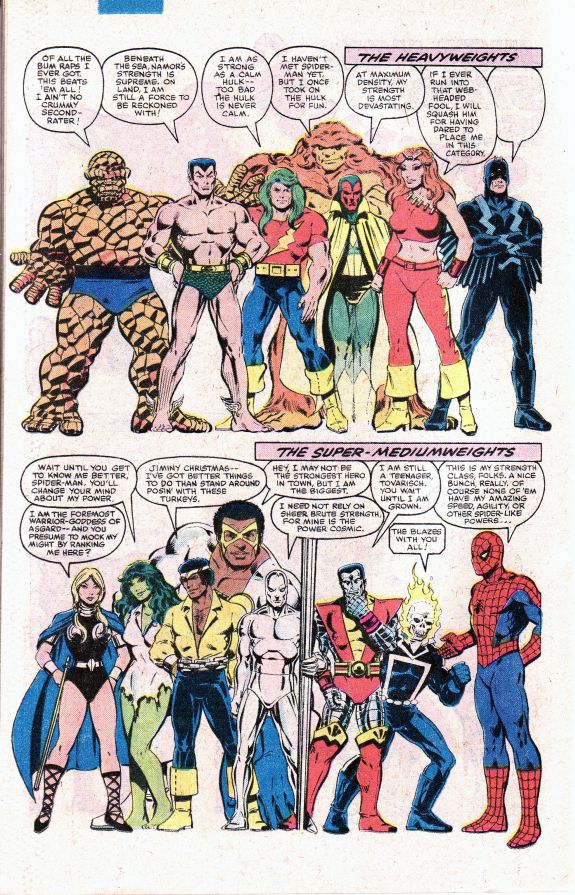 And his heat beams most definitely were not more powerful than repulsors.

The feat against nefaria was with t he assist of Gravity not his own offensive power cover sly Ironman didn't need that when he clocked the Hulk.

Quote:

It's actually interesting how Tony's evolution tracks societal advancement, while Vision's remained static. So for the last 10 years or so, certainly since the movies, as others say it'd be Tony for the win.
Nope Ironman was always historically referred as the second most powerful Avenger when Vision was with he team.