Previous Post
...right or left hemisphere?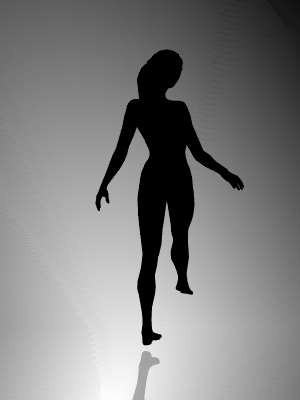 If you see the dancer spin clockwise you are using the left side of your brain and if it's the opposite it's your right hemisphere... It's not a joke BTW and you can even consciously decide to change the spinning direction.
Brain spin
Just wondering if, possibly, this couldn't just be an animated image that occasionally changes direction.
The first time I looked, try as I might, I could only see the dancer moving clockwise. Then, after my second attempt, I started seeing it move counter-clockwise. This was after taking somebody's suggestion and looking at the feet in the shadow.
Now, the dancer tends to change direction no matter what I do. I look away from the computer and come back to it, and it's in a different direction. I scroll down to read a message and it might change direction.
But the craziest part of this is- when I first looked at it, the dancer was moving clockwise, which suggests by this tests that that may be my natural way of seeing it. When I looked at it a weekend later, fresh, it was moving counter-clockwise at the start.
Shouldn't it always be starting in the same direction if this is really a question of how our brains work naturally?
Just wondering.