Daredevil 019 (2017)
So, the evocative cover is a worst case scenario that DD considered and discarded for worse. Tryin' to No-Prize here for Marvel to make the image better than useless. Kirsten probably pushed him instead of him committing suicide on rejection. The crowd is probably cheering instead of trying to catch him. Whatever. Waste of a good cover.
The "Purple" reign is over. An exciting climax and final clash between Purple Man and Daredevil. Impressive mental discipline effort by DD to achieve the best case scenario endgame he could out of the power of that global mind control machine. The nostalgia with seeing all the incarnations of Hornhead was great. So, let me say first: this was a good issue. Hooowever, besides the cover, these quibbles should be added:
1-They should have footnoted some precident of such a tech feat when Doom did similar in the Emperor Doom Graphic Novel.
2-Fixing all of the mess Zeb -and technically Matt- probably should have been part of an epilogue in THIS issue. How can they dedicate a satisfying amount of pages for this next issue that is slated as exciting revamp of the title
https://www.comicboards.com/php/show.php?msg=daredevil-2017031703023732
. It just seems a grand swash of damage control would be anticlimactic. So, does that mean most of #20 will be cross T's and dotting I's in this flashback adventure Matt is recounting to the priest? So, mixing flashback downtime with present day downtime will be a challenge to write in an exciting teaser for his new direction.
3-Okay, the kids will (predictably) restore Matt's secret identity and clearly removed all the memory trauma of the (unclear) amount of global chaos that ensued. The problem is that they're no Fix-It Felix and they won't be able to repair any physical damage that was done (even if The Fates spare all lives) - and it looked like a lot of pain would have been done, especially, with that roll call of superheroes in Wreck-It Ralph mode.
Comments?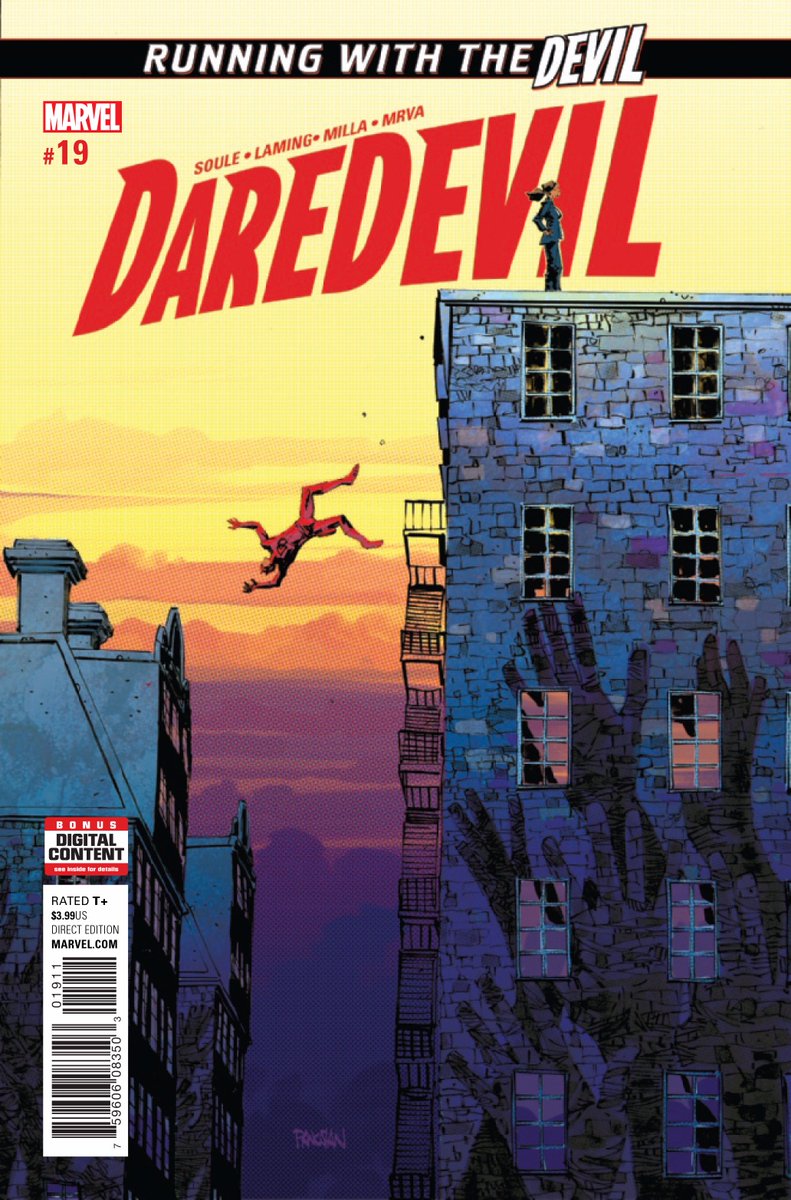 ---
Support Cancer Research. Support Alzheimer Research.