Waitaminnit!!! Does that footnote mean All-Star Batman is canon??! Really?
Dark Nights - The Metal 01 (Of 6) (2017)
Probably dropping this Event unless someone can explain it clearer or be convincing what is exciting about it. It was very confusing. Past and Present revelations. Also, there were quite a few 'first meetings' between longstanding heroes (who used to be well acquainted pre-ReU), as new canon in the Rebirth Universe. Hawkgirl destroyed her wings? Never met the JLA? Red Tornado is new to them TOO? Plastic Man is a... cosmic egg? Hey look, there's Will Payton being retconned in. The art was maybe average. The new Batbelt sux. It is a kind of interesting that they incoporated the actual DC 52 map and Dream of the Endless.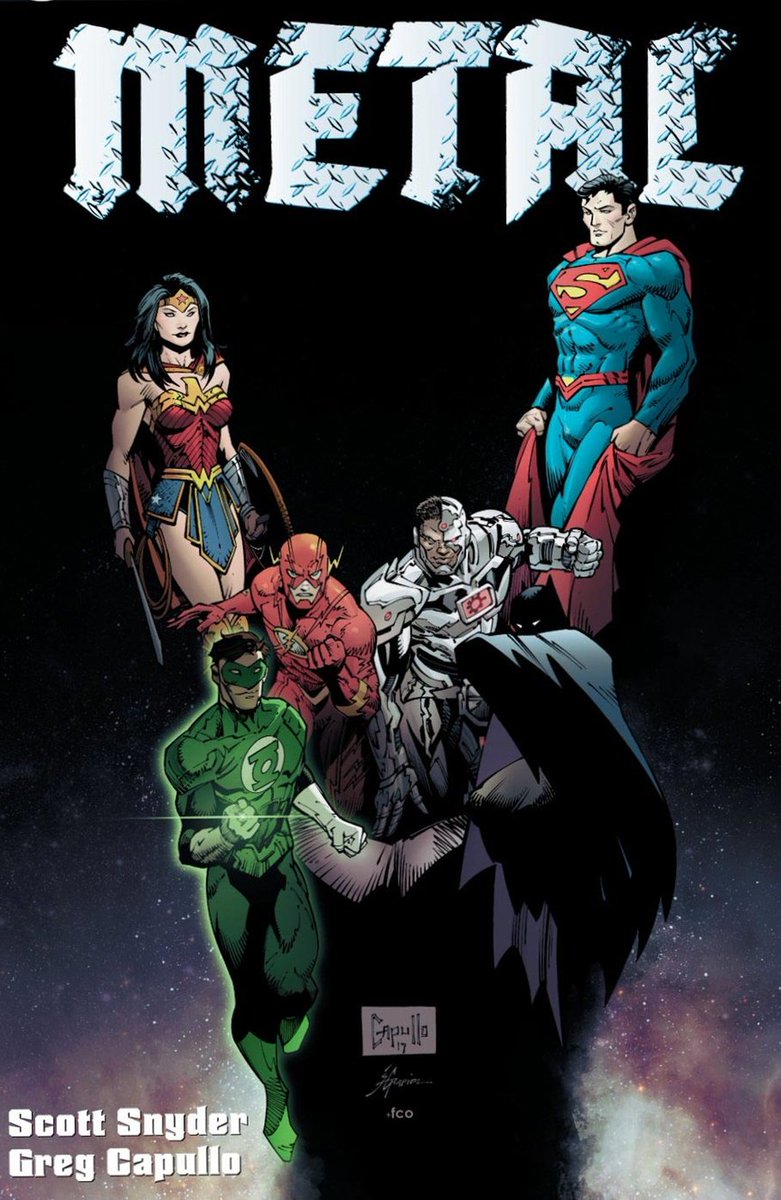 ---
Support Cancer Research and Alzheimer Research.
nb. We posted threads simultaneously 'cuz there was none then there were both. So, since mine was after yours - just deleted it and moved it here to keep things organized.
Reading yours now...