Quote:

Haven't later writers tried to imply he did it out of insecurity to prop himself up when compared to the other 3?

Mr. Elastic doesn't have any majesty or wonder to it.
I may be wrong but I don't remember Marvel explaining why he chose this moniker.
So, I will make another one of my assumptions ... IMO, he was already considered "fantastic" by the scientific community, even before the FF began, because of his intelligence and his eccentric scientific research.
... So, "Fantastic" was the first word that came to his mind after the others had already named themselves. Perhaps, unconsciously, he also thought about the future name of the team at the same time ...
Even if Reed won't say it out loud, in the first years of the team, he considered that the FF were "Mr. Fantastic and his three sidekicks" ... except that Ben never agreed about that ... Most of the time, he calls Reed "Stretch" and not "Mr. Fantastic".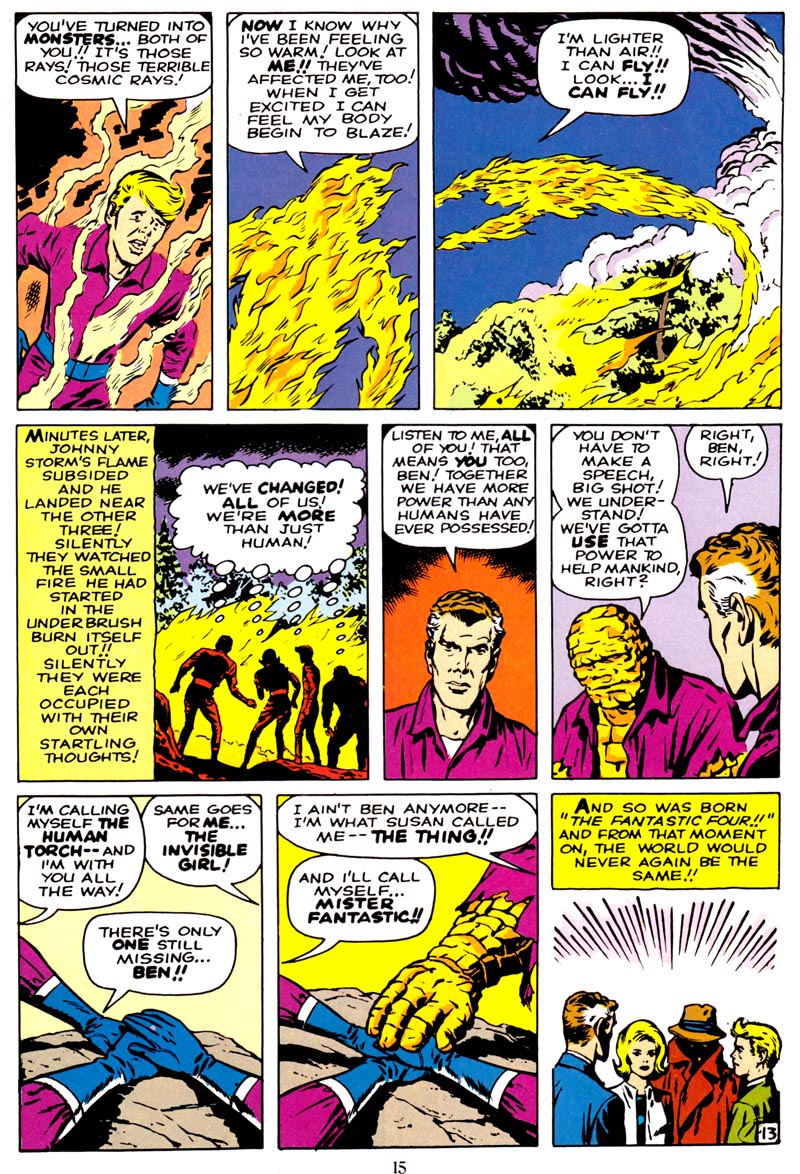 NB : BTW, in the Silver Age, I think that Reed was far from being a gentle person.
http://www.marvunapp.com/Appendix/mysterymask.htm
https://www.cbr.com/mr-fantasdick-15-times-reed-richards-was-marvels-biggest-jerk/