Previous Post
Well, it's done, but I have to admit I was underwhelmed. I liked a lot of the little moments, but I really wish I'd gotten to read 6 issues of real story-for-the-sake-of-
story
rather than 6 issues getting from point A to point B on an editorial decree. And I wish the book had convinced me that I'd want to read the new series. Shouldn't that have been its primary goal?
At least I finally felt like I was reading a book with Barry Allen in it, and not some guy who has the same name and haircut.
Full review at Speed Force
.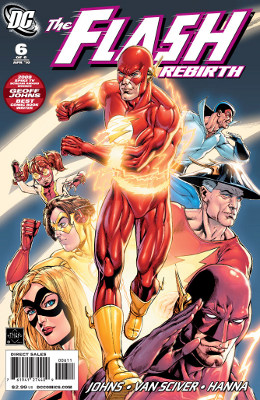 Agreed. Thought it ended with a whimper instead of a bang. Glad Barry is back though.