Hulk 001 [2021]
> IMMORTAL NO LONGER! CATES & OTTLEY DELIVER A NEW, COLOSSAL-SIZED ERA! "MAD SCIENTIST" Part 1 of 6 The uncontrollable rage of the Hulk has reached an all-new level, and nobody – including the Avengers – is prepared to handle it. But is it really the Hulk that people should be afraid of, or is there something missing to this puzzle? Join the superstar creative team of Donny Cates and Ryan Ottley as they look to the stars for the next era of HULK!
Overall, did not care for it. The contrivances to get this concept/direction. The dissatisfying opening arc lead in. The writer's leeway in characterizing interpretation with Banner in this post-Ewing (good or bad) run. Also, the SIGNIFICANT IM-verse canon-building elements that should be crossed over -or at least noted in-story with Shellhead's title- in a more desired shared universe milieu: Inferior Starktech to Bannertech, Hulkbuster defenses upgrade, Adamantium nanoparticle shrapnel, the trope of Tony having to be in one of the armor and surviving helmetless, AND certainly that friggin (completed) Project: A.R.K. (out of nowhere)! And ignoring the FF costume design - isn't the presence of Echo-Phoenix alongside Bulky-Shulkie chrono-questionable? We'll see if ish #2 is any better - but probably unlikely until the first arc is over.
https://www.comixology.com/Hulk-2021-1/digital-comic/962619
https://graphicpolicy.com/2021/11/21/preview-hulk-1-2/
https://bleedingcool.com/comics/first-look-bruce-banner-piloting-hulk-1-donny-cates-ryan-ottley/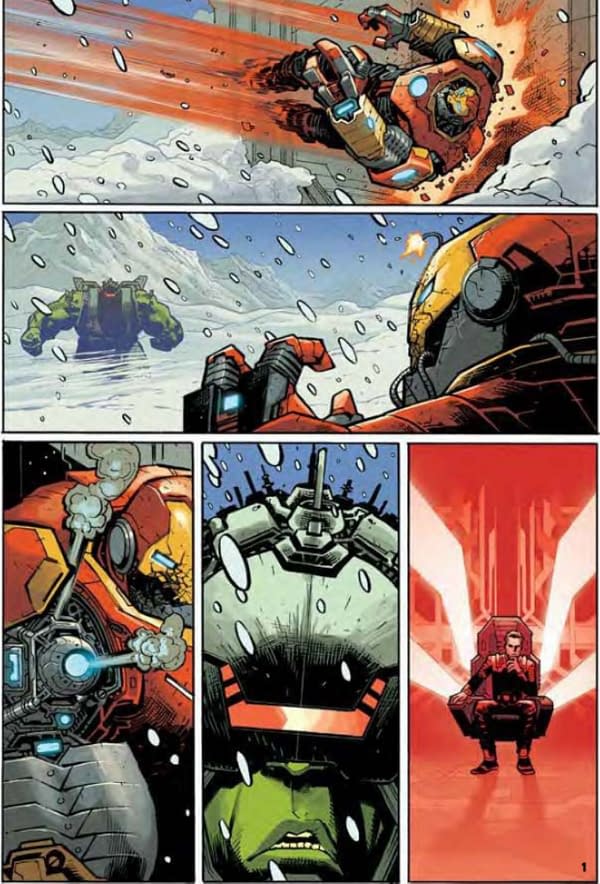 ---
Support Cancer Research and Alzheimer Research and COVID Research.