Morbius 001 (Volume 3 2019)
> MORBIUS IS THE LIVING VAMPIRE…OR IS HE MORE? ALL-NEW ONGOING SERIES! For years, Nobel Prize winning biologist Michael Morbius has been struggling to cure himself of his vampirism, and now, for the first time in years, one may be within reach! But the path to it is littered with dangers and worse!
Typical scary mood setting premiere set up. Nothing special but still okay for what it is. for 20 pages it features the antagonist of The Melter... THE MELTER! Which one:
https://marvel.fandom.com/wiki/Melter
? Not sure but, c'mon, The Melter! Reserving judgement on the excitement for this 'RETURN OF' depending on who it is. Brief flashback origin that's necessary for his relaunch, imo. And shock of shocks, Leaning towards hoping it's not the return of Bruno since he wasn't part of the dead Scourge victims resurrected by The Hood during Dark Reign:
https://marvel.fandom.com/wiki/Morbius:_The_Living_Vampire_Vol_3_1
. Either way, it's a creepy spin from melting skin instead of metal.
Any guesses who the mysterious woman hunter is - not identified on wikia yet:
https://marvel.fandom.com/wiki/Morbius:_The_Living_Vampire_Vol_3_1
.
Are you going to give this book a try? Which Melter do you want it to be? Are you predicting Melter's back only to permanently die again based on the next cover:
https://images-na.ssl-images-amazon.com/images/S/cmx-images-prod/Item/806333/806333._SX360_QL80_TTD_.jpg
? How would you crossover a plot with the Tony Stark title? Has Tony ever talked to Michael in any backissue?
SIDEBAR: How funny could it be to use The Melter in an M&M's commercial?!
---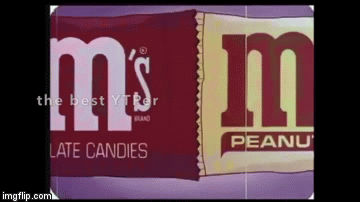 I miss Dad & Dan.