Previous Post
Iron Man 2020 is here! Here in the Marvel Comics January 2020 Solicitations...
Quote:


IRON MAN 2020 #1 (OF 6)

DAN SLOTT & CHRISTOS GAGE (W), PETE WOODS (A/C)
CONNECTING VARIANT COVER BY SIMONE BIANCHI
VARIANT COVER BY SUPERLOG
VARIANT COVER by RON LIM
VARIANT COVER BY INHYUK LEE
PARTY VARIANT COVER by Nick Roche
PREMIERE VARIANT COVER BY PETE WOODS
MARVELS X VARIANT COVER BY CHRISTIAN WARD
GEAR DESIGN VARIANT COVER ALSO AVAILABLE

* The future is now! Artificial Intelligences presents a clear and present danger to humanity and must be brought to heel!
* The Robot Rebellion battles for the establishment of robot rights!
* And Arno Stark IS Iron Man!

Plus: Pete Woods' main cover art will feature a 5th Color Flourescent Ink treatment.
32 pages, $4.99.


Is this mini series in your 20/20 vision?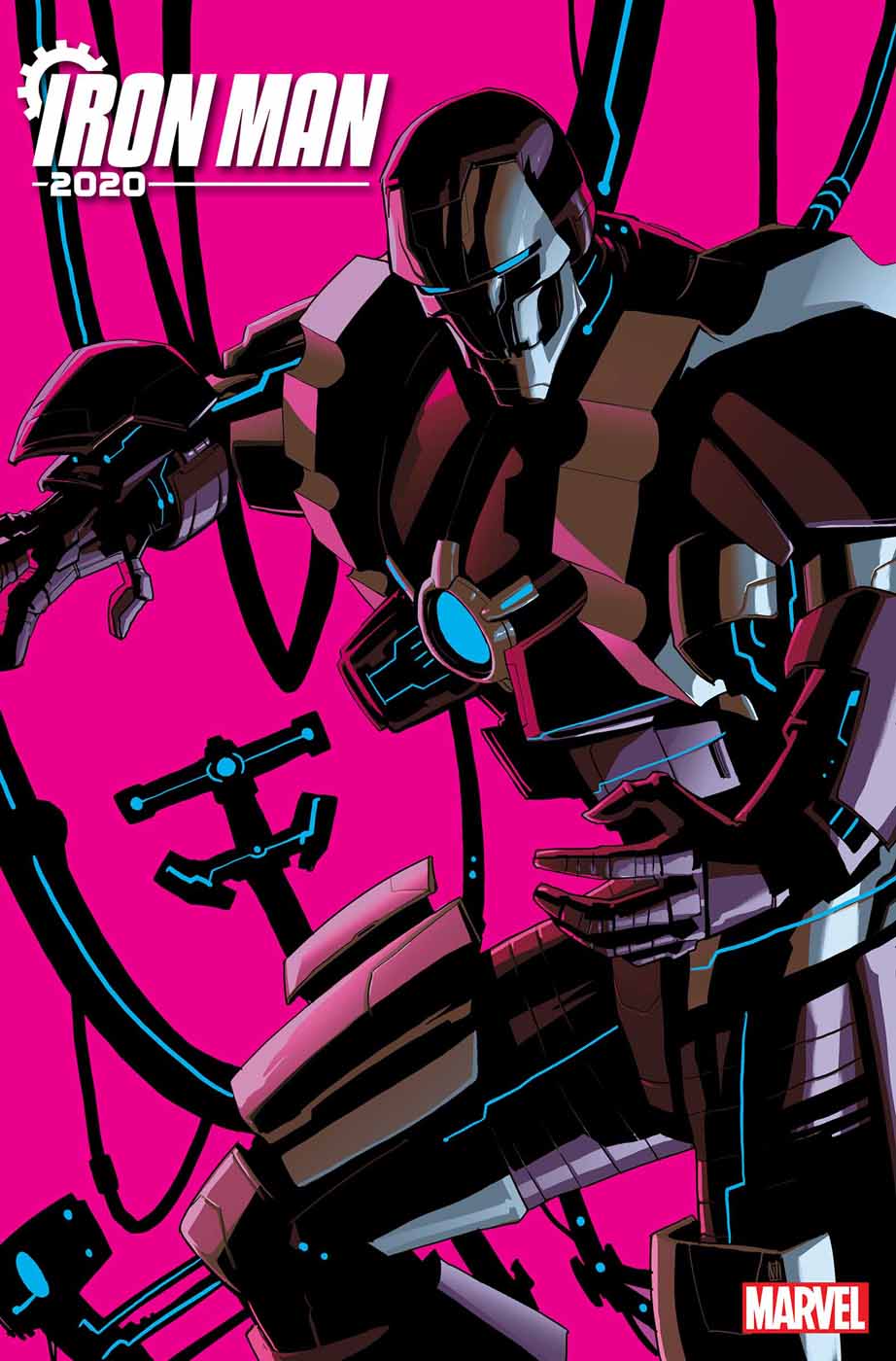 ---
Support Cancer Research and Alzheimer Research.
The Bleeding Cool website recently posted photos of a few interior pages from Iron Man 2020 #1, taken at the London Comic Con.
On one of the pages, Tony is shown on TV walking out of a liquor store and carrying a big shopping bag full of booze. The caption on the screen says "Drunk Tony Stark.." before trailing off into the background.
If this is evidence that Tony is going to be drunk during Iron Man 2020, and that is a big "IF", I know, then I'm not sure how I feel about that.
Pros:
At least Tony is in the first issue of Iron Man 2020.
At least Tony isn't dead.
Maybe the TV footage was taken years ago in the story.
Maybe Arno is manipulating a smear campaign against Stark.
Cons:
Let's face it, Tony being drunk is never a good thing.
I'd be a little surprised if Slott does a Tony-is-drunk-while-someone-else-becomes-Iron-Man-routine.
If anyone wants the link to the article, let me know, and I'll dig it up