Previous Post
Cool scene of Stark blending science, tactical brilliance, and psychology to beat Ulton.
Tony accepts that he's not the real Stark. Hopefully this will lead to him inventing more ghostbuster technology, yoinking real Stark's soul out of the afterlife, and merging with it.
Would be funny if he had to bargain with The Mandarin while trying to invent this. The Mandarin is a master of chi-mysticism, which is to say weaponizing your soul. If anyone can provide him with research on how to blend soul stuff with science, it would be The Mandarin.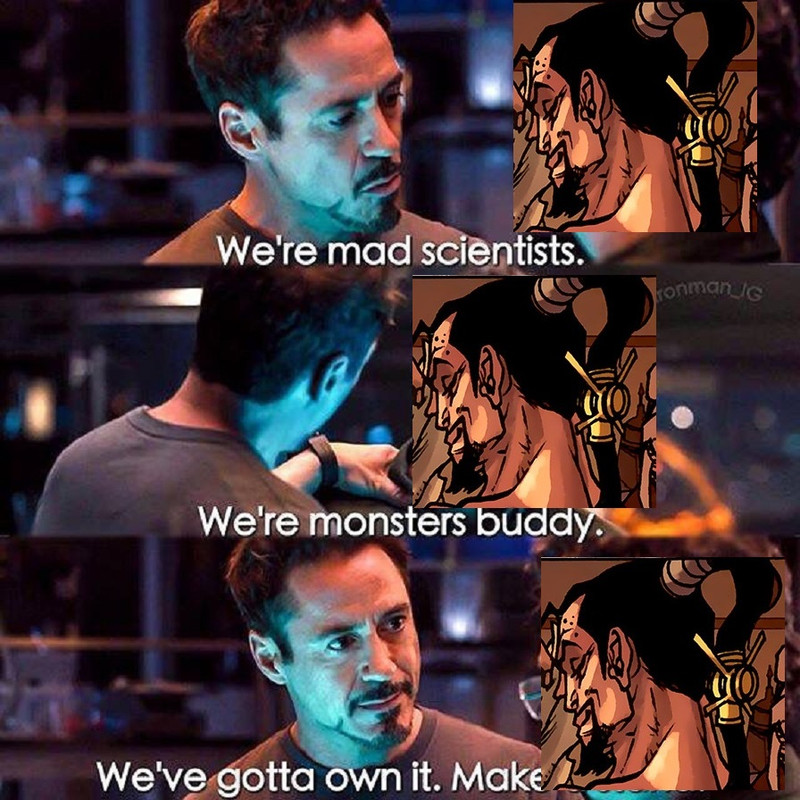 It would be nice, but probably the real Tony will never come back.
As soon as Kevin Feige takes over all of Marvel's divisions, he will do a full reboot, and the Tony we'll see then, will be a version of the one from the movies.