Previous Post
Cool scene of Stark blending science, tactical brilliance, and psychology to beat Ulton.
Tony accepts that he's not the real Stark. Hopefully this will lead to him inventing more ghostbuster technology, yoinking real Stark's soul out of the afterlife, and merging with it.
Would be funny if he had to bargain with The Mandarin while trying to invent this. The Mandarin is a master of chi-mysticism, which is to say weaponizing your soul. If anyone can provide him with research on how to blend soul stuff with science, it would be The Mandarin.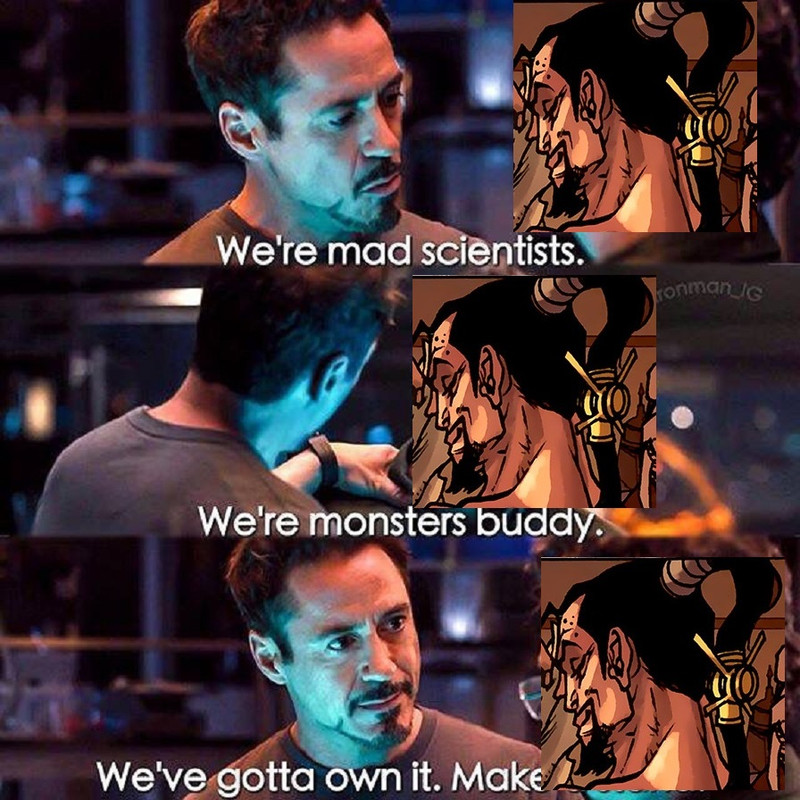 What I most appreciated about the issue was the final showdown between Stark & Pymtron. I thought for a minute that they were going to separate the two, and bring Pym in as a cast member. It isn't all that often that I don't know what is going to happen!
Having Pym on board would make sense, with Pym's work in robots and biology; and would be fun with Stark & Wasp being a "thing".
Maybe Slott is using this "new body" stuff to put the nail in the alcoholism coffin? Maybe he'll take that first drink and everything will be fine, since it isn't the OG Tony Stark?
eh... probably not.