Previous Post
I find it interesting that the Golem of Prague is so often portrayed as damaged in the heart region and patched up with metal, and has a general appearance quite similar to Iron Man's original armor.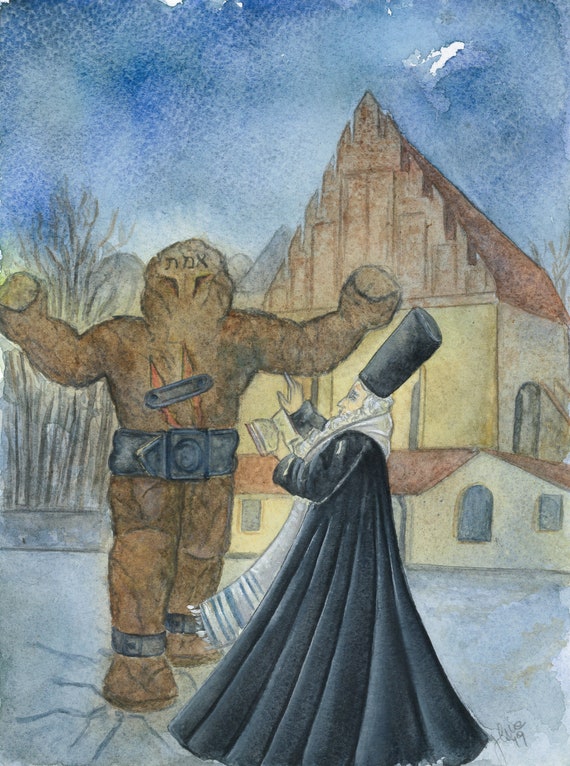 Have you noted how Jack uses the Golem for much earlier inspiration also? That is, as you know it is animated by the letters אמת spelling out the word "Truth" in Hebrew (see attached photo of Paul Wegener in the film Der Golem from 1915).
Then consider the letter emblazoned on Captain America's mask is "A" obviously for America, but the Hebrew letter א is analogous to the English letter A (see attached photo of Cap by Jack which parallels the image of Wegener as the Golem, above).
Captain America's weapon of choice is the shield, bringing to mind the Shield of David, that is, the Magen David.
The modern interpretations of the Golem contain a star on his chest, just like Captain America.
So the analogy between Captain America and the Golem from Prague is clear when you look at these parallels. The Golem itself can be read as a precursor of superhero stories, a creature created for the protection of a community in peril. Like the Golem of the 16th-century, perhaps then the frail Steve Rogers is the raw material needed in order to create a hero that will drive the persecutors of Jews away in fear.