Quote:

This really saddened me. A LMD that becomes a villainous Doc Oct or a split that leaves us wondering who is really Otto would have been better.
I am sceptical Otto wouldn't have saved his identity to an Octobot before making any kind of deal. So one day maybe...
I prefer Doc Ock as a villain but I was partial to "Superior" Doctor Octopus because he had the potential to become a Reverse Spider-Man in the same league than Dr. Doom, Magneto or Loki.
Once he borrowed again the identity of Superior Spider-Man and followed anew the path of an atypical superhero, it became clear to me that it could only be a temporary phase and that, some day, someone would have to push the reset button to bring back Doc Ock, the archvillain.
Still, Christos Gage wrote an open ending. Doc Ock did save the kid and didn't kill Spider-Osborn even though he had the motive, means and opportunity to do so. Also, since everyone knows that Doc Ock is alive again, he did what was necessary to protect the lives of Anna Maria Marconi and Emma Hernandez even if he has to cut ties with them to do so. Before leaving them, Doc Ock cried, just like in FF#267.
Contrary to what happened during OMD, Mephisto didn't win.
Nota Bene: I suppose that, thanks to Mephisto, Doc Ock also forgot whose DNA he used to create the body of Elliot Tolliver and, thus, he won't be able to create new clones of it.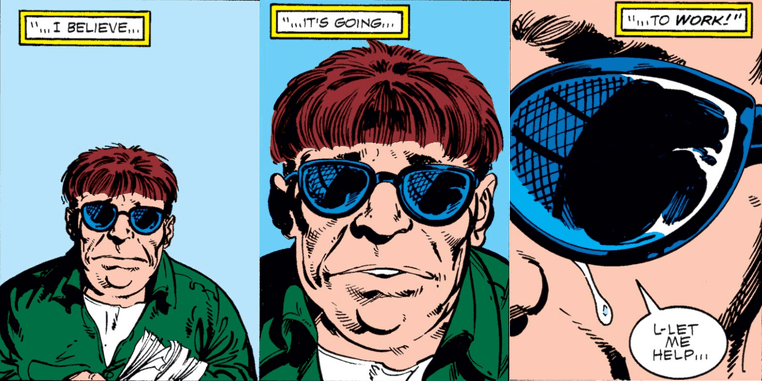 https://www.indiewire.com/2019/02/spider-man-into-the-spider-verse-making-doc-ock-olivia-the-subversive-secret-weapon-1202045170/