Quote:

That doesn't seem right to me!
Quote:

I recall that he had nightmares during the Dominus storyline and the Hunter/Prey mini.
Quote:

Any other examples?
"It was all a dream!" was probably the plotline of 99% of all the bad DC stories for ages!
Okay, that % is ludicrous but it's to exaggerate my agreement about that MEAGER Superman story element of Doomsday Clock #1. The "I don't
think
I've ever had a nightmare." line seemed like a cheap closer and pure plot device that served as the only punch that the 2nd half of that premiere had. Sure, the deets on his folks death in the current reality/timeline were something - but then again, technically that
car accident
could have been skewed memory or imagination if not the weak retcon implied.
Did everyone think the 2nd half took place in the same time and Earth that the 1st half was happening with the Watchmen? Either way it was poor segue from their setting to the Kents'.
The first half was quite GOOD but relied A LOT on readers knowing all about Moore's work for impact. The 2nd half offered VERY little and probably even less for everyone with preconceived notions of canon in the Rebirth Timeline after these 'retcons' about Kal's dreams and parents.
The bonus pages were neat and well done homage to the maxi. And the Len Wein dedication was nice.
https://www.readdcentertainment.com/Doomsday-Clock-2017-1/digital-comic/T1803100015001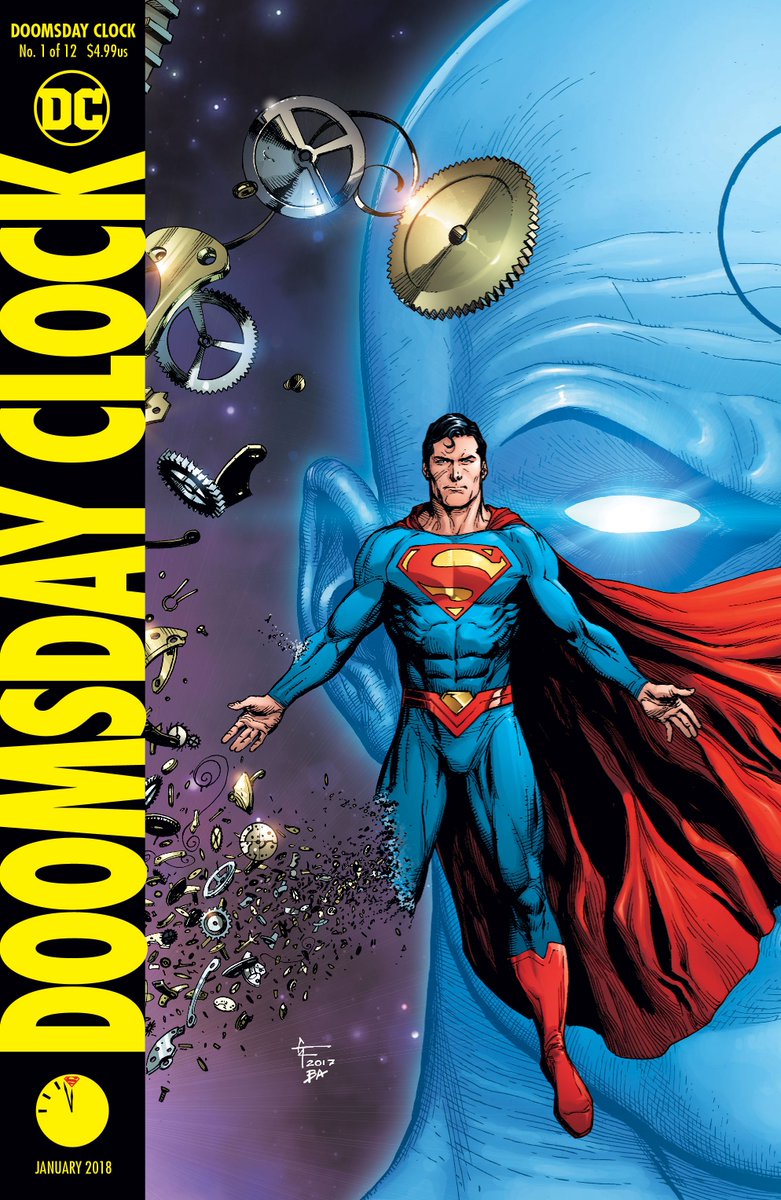 ---
Support Cancer Research and Alzheimer Research.