Previous Post
Quote:




Quote:

He has killed a few times, has he not? What did Aaron do to him to make him a mass murderer?
Quote:

Seeker already explained this. Odin's character has been totally different under Fraction and Aaron.
Quote:

I think seeker also didn't mention that under Aaron; Odin is responsible for killing all of Mangog's race (whereas before they were simply imprisoned).
True, but also not quite the whole story. The narration of Malekith suggested that Odin had murdered Mangog's race, but regardless of what Odin did, he restored them at the end of the first Mangog story.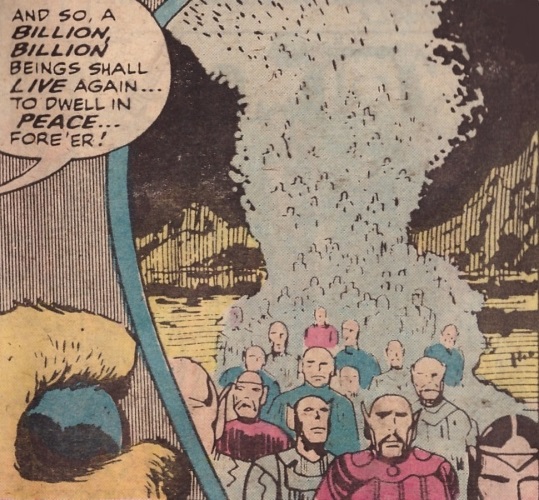 Mangog, even back in the Lee/Kirby days, thought that Odin had murdered his people. Later, Mangog said that even though Odin had restored his 'race', he remains the sum total of their hatred for Odin and Asgard.
I think the true origin of Mangog is yet to be revealed. During his battle with War Thor, he suggested that his true purpose was a form of vengeance against the gods, and I suspect it was Malekith himself who summoned him.
Which is fine, but seems like a fair bit of overlap with Gorr. It makes sense that gods would have a fair number of entities that are mad at them though. Just seems pretty similar.
And Gorr was somewhat similar to Durok in his anger against gods. Although they were not the same sort of thing, just pretty close.