> Galactus made Thor his herald and Thor got his arm and eye back as a result. The Black Winter also confirmed that the Old King Thor future where he has one eye and one arm is no longer canon.
Oh yeah, thanks for the recall.
> I did dial the number and Marvel did buy it, you'll get a message from a rather annoyed Tony Stark who is not too pleased that Thor gave out his number. Tony rebuffing the guy for talking about his truck bugged me when I read it, but Tony is probably just a bit concerned over the fact that the guy had his phone number. I'm guessing having a superhero's personal phone number is a big deal (particularly that billionaire superhero).
So cool. thanks for saving me the long distance charge.
---
Support Cancer Research and Alzheimer Research.
[EDIT: Didn't realize last issue had these variants 'til now...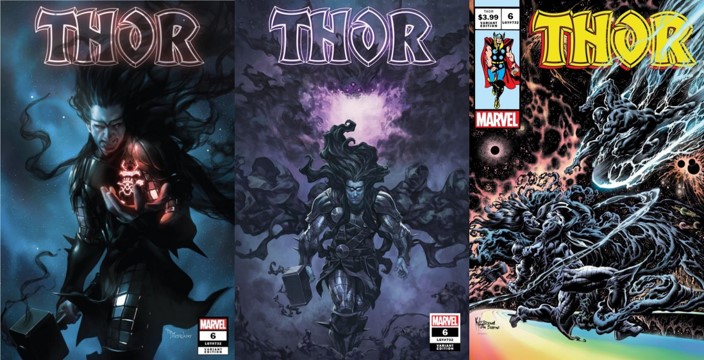 ]