Quote:

I had hopes that this weird X-team would at least make for fun, interesting stories. Unfortunately this book is being written in a paint-by-numbers formula for 5 issue arcs. Unless you're a delightful writer like PAD or Dan Slott or someone like that, this leaves your 2nd, 3rd, and probably 4th issues boring and inching along.
Quote:

Whatever this Goblin Queen story is supposed to accomplish, it should have been a 2 parter. All in all, this book is falling flat. It's not that it CAN'T be good, it's that the creators are constraining themselves to an easy but unentertaining formula. This book should be intense, fast paced, weird, and funny. Instead, it's gratuitous in a tame way.
Quote:

A book with a team this dysfunctional should leave us wondering what crazy thing could possibly happen next at the end of every issue. They're not doing that. Instead, it's like at the end of #1: there's going to be a fight.
End of #2: there's BEEN part of a fight.
End of #3: This fight is still going on.
Quote:

Looking at such a botched line-up, the only logical conclusion was that the writer MUST have had some big ideas for these characters, or else why use them? But all in all, it hasn't been interesting beyond #1, and it doesn't promise to get more interesting.
All true, too. Especially how you neatly phrased: "
it's gratuitous in a tame way
". The potential removal of Eggy and Orphy from the team and character moments with Psy, Wild, Grey, Alex and Gobby is what gives this chapter a pass in a nutshell (eggshell?), imo. [Sidebar: Weird reading week,
ASM#47
was also a coasting issue, this week, but was acceptable merely for the characterization of just 2 leads.] Maybe the defeat of
Sinister's
Marauders will SOMEHOW help set the stage for the EAGERLY ANTICIPATED demise of Krakoa cloning. THAT would be worth checking out by Part 5 - as unlikely as hoping for that is at THIS point.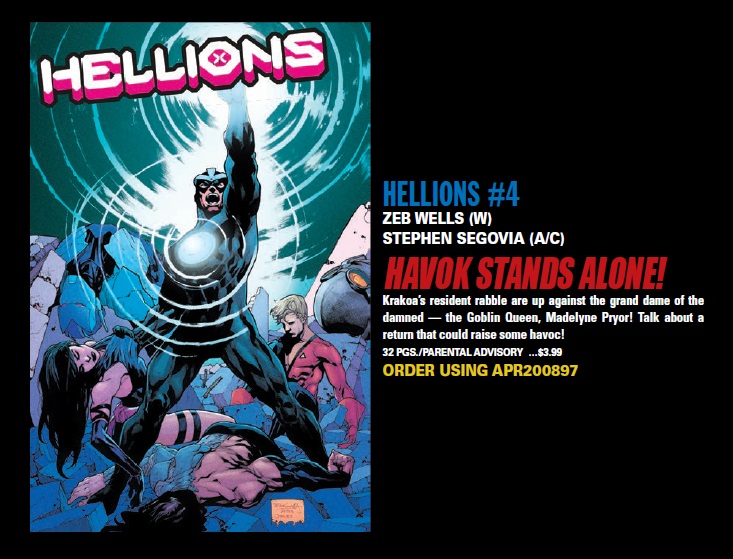 ---
Support Cancer Research and Alzheimer Research.